Cabinet Factors To Consider During A Kitchen Renovation
Posted on May 02, 2022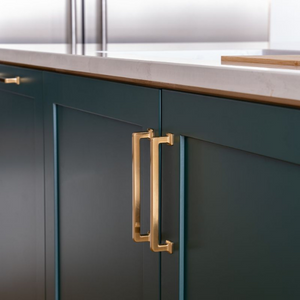 It's no secret that the kitchen is the heart of your home. It's where you prepare meals and share time with friends and family. So it makes sense to invest in your kitchen and commit to a kitchen renovation in Burlington if your space is not quite meeting all your needs.
When you plan on doing a kitchen renovation, the one thing that any home renovation company will tell you is that you should never overlook is the cabinets. The cabinets are the centrepiece of your kitchen, so you need to make sure that whatever you choose serves your needs and makes you happy for many years to come. There are many things that you need to consider when shopping for new kitchen cabinets during a kitchen renovation in Burlington.
There are many styles of kitchen cabinet fronts to choose from. Each kitchen cabinet style has its own advantages and disadvantages. When you explore kitchen cabinet styles, be open to the idea that your cabinets don't have to match the existing style. Even if your cabinets are still in good shape, they can be a design distraction. This is even more true if you are going to tackle a full kitchen renovation. When it comes time to renovate, consider replacing all of the cabinets. In fact, this may be the most cost-effective option.
Without further adieu, here are some of the most important things to consider when looking for new kitchen cabinets during a kitchen renovation in Burlington.
Things To Consider
Aesthetics Of Your Home
The design style of a kitchen cabinet should reflect the existing design style of your home. Whether you have an old Victorian home or a modern contemporary home, you'll want the cabinets in your kitchen to match perfectly with how your home looks on the inside and out. If you're wondering how to incorporate your existing interior design style into a kitchen renovation project, you can contact Rose Building Groups' home renovation contractors for some great design tips and kitchen remodel ideas.
Budget
Kitchen cabinets can be quite expensive, so it's essential to set a budget before you start shopping around. There are several ways to save money on kitchen cabinets, such as buying used or refurbished units or shopping at discount stores like IKEA or the supplied through a home renovation company that you are working with. If you're working with a limited budget, consider opting for simple designs and finishes that won't break the bank but will still give your kitchen an updated look.
Style Of Cabinets
When it comes to choosing kitchen cabinets, you have two main choices: classic or traditional. Classic cabinets are typically made from wood, while traditional cabinets are usually made from a combination of wood and metal. If you're unsure which option is suitable for your home, consider the overall design style of your kitchen and home. For example, if you have a modern contemporary kitchen, classic wood cabinets would look out of place. On the other hand, if you have a more traditional kitchen design, then metal cabinets might not be the best choice either. Ultimately, it's important to choose something that will complement the existing design style of your home.
Final Thought
Rose Building Group is one of the best home renovation companies in Oakville, Hamilton and the surrounding area. We offer high-quality renovations on budget and within an ideal timeframe. We are a professional home renovation and contracting company in Ontario with over 15 years of experience. Contact us today about our home & kitchen renovation services.