Benefits To A Simultaneous Kitchen and Bathroom Renovation
Posted on April 20, 2022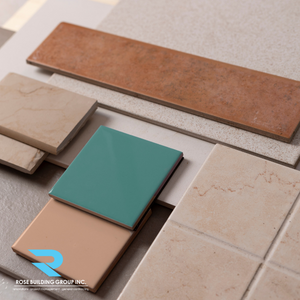 Do you find yourself endlessly debating the pros and cons of one renovation project over the other? It is no secret that the kitchen and bathroom have always been the most popular renovation projects among homeowners. After all, these are the rooms that most of us use every day.
The question then becomes "Can I do kitchen and bathroom renovations simultaneously?" The answer to this is yes! And there are many benefits to doing so.
A kitchen and bathroom renovation in Burlington is usually one of the most stressful home renovations a homeowner will have to tackle. That's because it sometimes takes months, and there is always a risk of living in a construction zone for a long time. However, there are some benefits to renovating your bathroom and kitchen at the same time! For one thing, you will save money: you won't need to turn off the water supply twice. You will also save time and energy as you won't have to do two separate renovations. You'll also avoid living in a construction site for so long! Why? Because you will be working with the same home renovation company on both renovations.
Hire The RIGHT Home Renovation Compan
When you are renovating your kitchen and bathroom at the same time, it is important to make sure that you have the right home renovation company on board. You will need high-quality home renovation contractors who have experience in home renovation projects of this nature. Our home renovation company has experience in the design aspect of simultaneous renovations, as well as the work process. We ensure that everything is done to your specifications so that the final result is a newly renovated kitchen and bathroom that you have always dreamed of.
Benefits Of Simultaneous Kitchen And Bathroom Renovations
Resale Value
The biggest benefit of a simultaneous kitchen and bathroom renovation is that it can provide significant benefits to resale value. Most homeowners simply do not have the cash reserves to do a full kitchen remodel and a bathroom renovation at the same time, meaning that the vast majority of homeowners will choose one or the other depending on the needs of their family. By making these two renovations at the same time, you can make your house a more enticing prospect for potential buyers by providing them with an upgraded kitchen and bathroom.
Affordability
In many cases, doing a simultaneous kitchen and bathroom renovation in Burlington, Hamilton, or the surrounding areas can be more affordable than doing them separately. This is because many renovation contractors will offer discounts for bundling these services together. In addition, you can often save on materials costs by buying in bulk for both projects. Timing is also a factor here, as you may be able to take advantage of seasonal sales or special promotions when renovating both your kitchen and bathroom at the same time.
Timing
Simultaneous kitchen and bathroom renovations can often be completed in a shorter timeframe than if they were done separately. This is because many of the same tradespeople, such as electricians and plumbers, will be required for both projects. In addition, there is often less demolition required when renovating both the kitchen and bathroom at the same time. This can lead to a quicker overall renovation process and help you get back to your normal routine sooner.
Rose Building Group is a full-service Burlington-based home renovation company that specializes in basement, bathroom and kitchen renovations. Simultaneous kitchen and bathroom renovations are very popular with homeowners across Burlington, Oakville and Hamilton. Many homeowners choose to do their kitchen and/or bathroom renovations simultaneously because it saves time, money and, in some cases, stress. If you are considering a kitchen or bathroom renovation in Burlington, contact the Rose Building Group for more information.