Why A Winter Home Renovation Is a Great Idea
Posted on November 03, 2021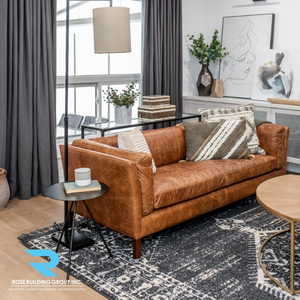 For many, winter really makes homeowners in the Hamilton area think about how they can extend their indoor living space with a home renovation that is both practical and meaningful. Home renovations are about more than just installing new fixtures or appliances. With the help of expert home renovation contractors to navigate your next home renovations, homeowners can better appreciate the home they live in, plus enjoy a higher resale value at the same time.
Surprisingly, winter is a favourable time to contact a home renovation company about embarking on a house renovation. Here are four reasons why homeowners in the Hamilton area should consider contacting Rose Building Groups home renovation contractors about taking advantage of this seasonal opportunity to give their homes the remodel it deserves.
It's Contractors Slow Season
The slower winter months for home renovation contractors means that you will likely be able to find an experienced and skilled home renovation company available to provide you with the services you need. Taking the extra to collaborate with you to design and build the renovation of your dreams.
When you hire a renovation contractor during this time, they won't be as rushed. In the end, this means they can focus on tasks that require extra attention. Being the slower season for contractors, your home renovation company will likely be able to offer a longer timeframe, meaning they have more time to dedicate to your project and the fine details and attention to detail that it requires.
Take Advantage Of Discount Prices
When you choose to undergo a home renovation in the winter months, you can also benefit from the discount prices often offered by retail stores due to low demand or because the end of the year is approaching. In fact, Home Depot has estimated that it takes a 20% discount at that time to get people into their stores. This means that if you are doing a renovation in the coming months, you will be able to take advantage of some discounts when you buy things like flooring and furniture.
Plan It Around A Vacation
With renovations comes construction. Renovations can quite easily unknowingly take over the lives of the homeowners and their families and friends. The renovation process itself takes a lot of time and effort, and it can be extremely difficult for people to live with day in and day out.
By deciding to undergo a home renovation in the winter months, you can perfectly plan it around your family vacation. Being out of the home during a renovation is a win-win for both your family and the home renovation contractors. You can enjoy your holiday and escape to a fun-filled tropical getaway while the renovations are being completed by skilled contractors.
Contact Rose Building Group Today
The decision of whether or not to renovate your home in the winter can be a very challenging one. It is essential to know precisely what you are getting into before diving right in. If you are feeling overwhelmed by all your options, you are not alone.
Home remodelling is one of the most intimidating parts of owning a home. We hope this blog has helped explain some of the benefits of renovating your home during the winter.
If you are ready to start the planning process of your home renovation with the help of Rose Building Group, contact us online!