How to Transform You Basement into a Rental Unit
Posted on December 16, 2022
In most homes, an unfinished basement is a blank canvas. Whatever your family's needs, the possibilities are endless with basement renovations in Burlington. Whether you're looking for a home theatre, a playroom or a bar for the adults, Rose Building Group has the necessary experience for those renovations. However, if you notice that your family doesn't find much use for your basement, turning it into a rental apartment with the trusted home renovation contractors at Rose Building might be the solution you're looking for.
Turning your basement into a rental unit has tons of perks! Besides being a great source of passive income, basement rentals can also increase the value of your home when you decide to sell. The home renovation contractors at Rose Building Group have plenty of experience with basement renovations in Burlington to help you along your journey.
Here's what all the renovations tip you'll need to build an attractive and homey basement rental unit.
Build a Bedroom & Cozy Living Area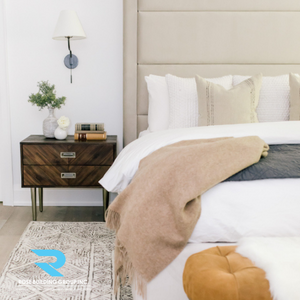 Despite the rise in popularity of studio apartments, creating a separate bedroom space can make your basement rental much more appealing to potential tenants.
A well-thought-out living area can be the difference between tenants that like their home and those that love their home. By creating a space that flows well, you give your tenants an area where they can really feel at home, which in turn leads to resident retention. A living area that residents can get truly comfortable in can make a huge difference to potential tenants. Expert home renovation contractors like those at Rose Building Group can help you design a space that's not just aesthetically pleasing but genuinely cozy for its residents.
Add Another Bathroom
It might seem like a hassle, but bathrooms are a must-have for any rental unit. Using expert home renovation contractors like those at Rose Building Group can make installing plumbing much easier, so you can meet all your tenant's needs.
Block Off Water Heaters & Fuse Boxes
Avoid any potential issues between tenants and main house residents by creating a separation between your utilities. This makes it so your tenants can't accidentally make changes that will be felt in the main house and make things easier when it comes time to split utilities.
Try Heated Flooring
One of renters' biggest complaints about Burlington basement units is how cold it can get, especially in the winter. Adding heated flooring can make your unit a more welcoming space while increasing the value of your basement rental.
Choose Ambient Light Fixtures
Getting a basement with large windows and tons of natural light is rare, but that doesn't mean it has to be a dark space. With the right lighting setup, you can turn your basement into a bright living space and increase the value of your rental unit.
Basement Renovations with Rose Building Group
High-quality basement and home renovation in Burlington yield greater rewards. The more you invest into sensible and practical design with a trusted renovation contractor, the better tenant retention rate you will be able to generate. Get started on your home and basement renovations with the experienced Rose Building Group team.