Why Start Your Kitchen Renovation in Time for the Holidays
Posted on November 10, 2022
They say it's the most wonderful time of the year for a reason. The holidays give us a chance to connect with friends and family. If you've got everyone gathering at your house, now could be the perfect time to start your kitchen renovation in Hamilton.
Upgrades to your kitchen will give your home a new look for your year-end parties and give your guests something to discuss. Impress this holiday season with your new and improved kitchen with the leading renovation company in Hamilton, Rose Building Group.
Here's why you should get started on your kitchen renovation and remodel in time for the holidays.
More Space for Guests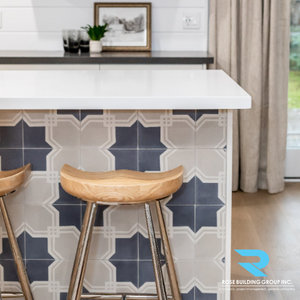 The holidays are a time for sharing—the more, the merrier, so don't cut down your guest lists. By starting your kitchen renovation in time for the holidays, you'll be able to give your loved ones more space to connect with each other, and you can share the love with everyone in your life. Renovation companies in Hamilton, like Rose Building Group, work with you to determine how much space you'll need and how to achieve it. Come to your first holiday party of the year, and you'll be able to give your guests the space they need to get cozy and enjoy themselves.
Improve Kitchen Functionality
The more time you spend in your home, the more your needs will change. Maybe you're craving more storage space for all your cooking gear. Perhaps you'd like a more open floor plan that will allow you to interact with your guests while you're cooking. Even if you just want more workspace, you can get started on several dishes at once. Whatever your current pain points are, there's a solution possible. Meeting with a contractor from Rose Building Group can help you decide what changes would work best with your space and how to make them work.
Increase Storage for Gifts & Gadgets
The holidays tend to bring plenty of gifts. Finding new storage solutions for your latest must-have gadgets can become quite stressful, but if you plan your kitchen renovation right, you'll have the room to accommodate any upgrade the holidays might bring your way.
Take Stunning Photos
The best part of the holidays is having all your loved ones together and celebrating by taking pictures of memorable moments. By upgrading your home's style before the holiday gatherings, you'll give all your photos the perfect backdrop. Don't miss out on your ideal shot. Create a space that's as aesthetically pleasing as it is practical by renovating with Rose Building Group.
Home & Kitchen Renovations with Rose Building Group
As a leading Hamilton renovation company, Rose Building group offers high-quality materials, innovative designs, and a team of experienced contractors. With a crew like that on your side, creating your dream home became more accessible. By assessing your current space, discussing your goals with you and leveraging their years of experience, Rose Building Group can guide you through your holiday season renovation.
Contact the Rose Building Group team to get started on your kitchen renovation so you can open up your dream home to your loved ones.